Orion IVF Pune
Best IVF Center in Wakad
Orion IVF Center Wakad is the best IVF Center in Wakad, India. Orion IVF has grasped the most recent technologies with the goal that each couple can appreciate the excellence of parenthood.
The technologies that can control stress, time, and side effects at the same time, thus ensuring the best possible success rate in the field of IVF.
It is the only IVF Center in Wakad that provides the treatment after gaining pure insight into the patient's medical history.
Before few decades, the occurrence of infertility was not so common. But now the incidence of infertility is a staggering 15% of the total couples in the reproductive age group.
Many scientists and research groups are working on the problem and the reasons that are coming up are mainly related to the advanced age of females, degradation of semen quality, pelvic infections, endometriosis.
With changes in lifestyle and sedentary working patterns, it is reflecting on the fertility of a couple. Mental and work-related stress is also a significant factor in these infertile couples. But there is good news for infertile couples.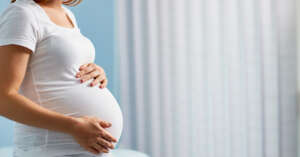 Medical science has a significant advancement in knowledge related to infertility treatment. Almost any couple can have a pregnancy by way of various treatments available collectively called artificial reproductive techniques.
Along with the simpler forms of treatments such as ovulation induction and intra uterine insemination, various advanced treatments are also available for these couples now. IVF is such a treatment that has revolutionized the outlook of outcomes in infertility.
In IVF, the female is given a course of injections for around ten days and multiple eggs are stimulated in both the ovaries.
After that under general anesthesia, eggs are taken out. These eggs are fertilized with the husband's semen and embryos are formed.
These embryos then are transferred to the uterus. We come to know about the result in two weeks' time. Orion IVF Center in Wakad is doing pioneering work in the treatment of IVF (Test tube baby). With a collective experience of more than five thousand IVF cycles,
Dr. Parag Hitnalikar is a leading consultant not only in Pune but the whole region. At Orion Center Wakad you are guaranteed to get the best IVF treatment and a very high probability of success.